Portugal Soccer Jersey
Portugal Home Jersey
The Portugal national team is known for their stylish soccer jersey, which consists of a deep red shirt with green piping. The jersey is modeled after the colors of the Portuguese flag and is meant to be a representation of the country's pride. The most famous Portugal home jersey of recent times is the Euro 2004 jersey, which was Cristiano Ronaldo's first major tournament. At this tournament, Nike produced their best template in many years, with a unique circle around the front number of the shirt. Portugal usually rotates between green or red shorts and socks to complete the look for their home strip. This attention to detail and national pride is what sets the Portugal national team apart from other countries.
Portugal national team is one of the strongest in Europe and has a long history of success at the international level. The team is controlled by the Portuguese Football Federation, and their current manager is Fernando Santos. Portugal plays their home games at various stadiums across the country, with Estadio Nacional as their primary venue. The team first competed in a major tournament final at the 1966 FIFA World Cup, where they finished in third place. Portugal hosted the UEFA Euro 2004 tournament, where they were beaten by Greece in the final. Despite this setback, Portugal bounced back to win the UEFA Euro 2016 tournament, defeating hosts France in the final. This victory cemented Portugal's place as one of Europe's top footballing nations, and they will continue to be the soccer powerhouse in the globe.
Portugal Away Soccer Jersey
The Portuguese away jersey has been in various different colours over the years such as black, white, and most recently a glowing green. Traditionally, black jerseys have sold the best, however, this was unsurprisingly surpassed by sales of the victorious Euro 2016 away kit.
Cristiano Ronaldo Custom soccer Jersey
It is hardly a surprise that Cristiano Ronaldo Portugal jerseys are some of our best-selling international soccer jerseys. With our outstanding printing service, you can have Ronaldo's name and iconic number 7 printed on both adult's and children's shirts. As well as shirt printing, we offer a wide range of different t-shirt designs attributed to Cristiano. The Sports Training jersey is a massive hit with children and has been a popular seller for a long time. Ronaldo is one of the most talented and well-loved footballers in the world, so it's no wonder his merchandise is so popular. If you're looking for a gift for a soccer fan or are simply a fan yourself, then look no further than our jerseys in Bestsoccerstore.
Foundation and early history-Portugal National Team
The Portugal national team has a long and storied history, dating back to the early days of the game. The football federation of Portugal was founded in 1914, with the goal of promoting national tournaments. However, the outbreak of World War I put a stop to those plans, and it wasn't until 1921 that Portugal played its first official game. Portugal lost that match 3-1 to Spain, but the following year saw the founding of the Campeonato de Portugal, which set things on the right track.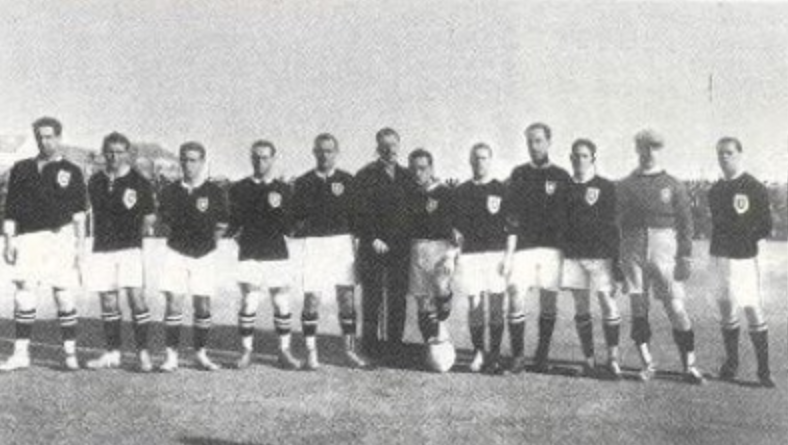 Portugal's first major tournament appearance came at the 1928 Olympics, where they bowed out in the quarter-finals after a 2-1 loss to Egypt. The Portugal national team has had a tough time qualifying for the World Cup. Despite a solid showing, they didn't manage to capitalize on it. After missing an invitation to the 1930 World Cup, they were humiliated in the 1934 qualifiers by losing 9-0 to Spain. The 1938 qualifiers saw the team face off against Switzerland, losing 2-1. Due to WWII, they would have to wait 12 years for their next chance. Even then, they only managed to win one game and were eliminated in the first round. It wasn't until 1966 that they finally qualified for the World Cup again. And while they have qualified for every World Cup since then, they have yet to make it past the quarterfinals.
Getting lost in the dark-Portugal National Team
Portugal continued to take part in the World Cup qualifiers throughout the '50s without much success. The 1950 qualifiers pitted them against old rivals Spain, which resulted in a 5-1 defeat in Madrid. They did even worse four years later, losing to Austria in a humiliating 9-1 fashion. The 1958 qualifiers saw the team record their first victory in the competition (3-0 against Italy), but their World Cup hopes were dashed by a defeat to Northern Ireland.
From 1960 onward, Portugal was able to compete in the European Championship qualifiers as well. Their first two attempts to qualify to the final tournament were unsuccessful, as the team lost to Yugoslavia in 1960 and Bulgaria in 1964. Meanwhile, the 1962 World Cup qualifiers saw them finish second in their group, behind England. After a promising 6-0 victory over Luxembourg and a 1-1 draw against England, they lost both of the following away matches.
First major trophy-Portugal National Team
Compared to some of the previous tournaments, Portugal didn't seem particularly well-equipped for the Euro 2016. After losing their opening qualifying game to Albania, they went on to win the rest of their matches by a single goal. They continued to hang on by a thread at the tournament proper, as they drew all three games in their group. In the round of 16, they defeated Croatia in extra time on the 117th-minute Quaresma decider.
The quarter-finals match against Poland didn't start out well for them either, as they went behind in the 2nd minute. They managed to stabilize on a Renato Sanches equalizer in the 33rd minute, eventually outlasting their opponents 5-3 on penalties. The semi-final match saw Portugal play their best game in the tournament, defeating Wales 2-0. The final match against France was another nailbiter, with Portugal prevailing on an Eder goal in extra time.
Following this historic success, Portugal went on to qualify for the 2018 World Cup. Their opening match against Spain proved to be one of the best games of the tournament, as Ronaldo scored a hat-trick to force a 3-3 draw. Despite having little trouble exiting their group, they were unable to get past Uruguay in the round of 16.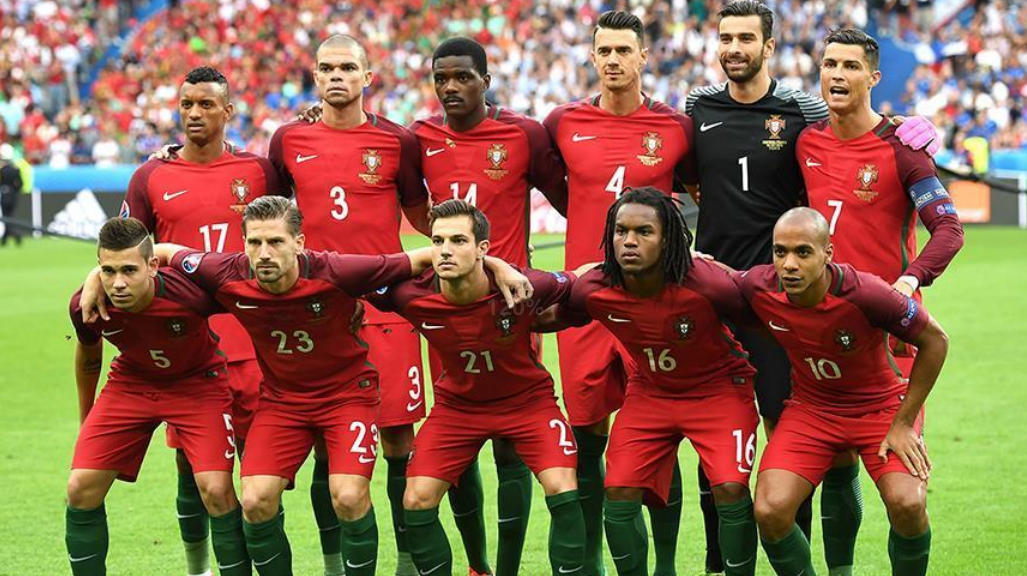 Greatest Portuguese Football Players-Portugal National Team
Famous As: Football Player
Birthdate: February 5, 1985
Sun Sign: Aquarius
Birthplace: Funchal, Portugal
Widely regarded as one of the greatest players of all time, Portuguese football player, Cristiano Ronaldo, is one of the world's highest-paid athletes. He is a versatile attacker capable of playing on either wing as well as through the center of the pitch. He has the distinction of being the first European to score 100 international goals.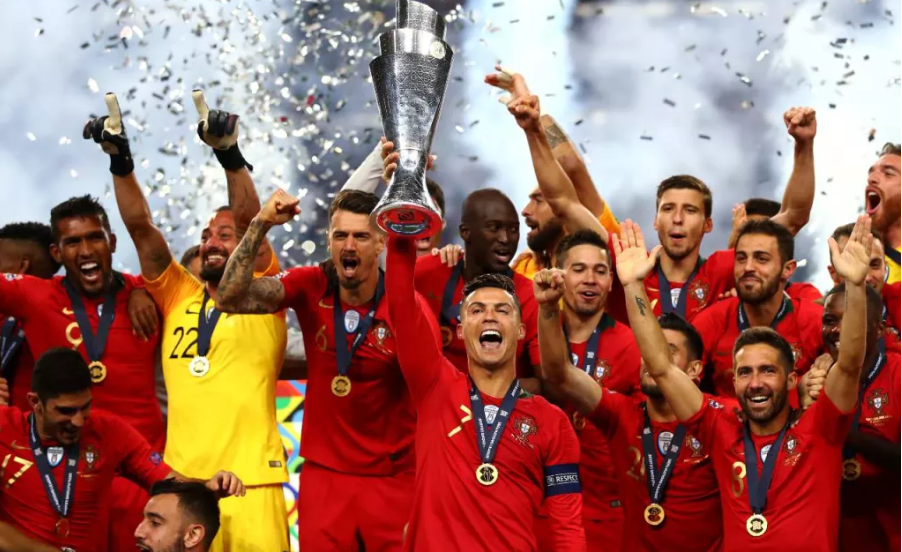 Famous As: Former Portuguese Footballer
Birthdate: November 4, 1972
Sun Sign: Scorpio
Birthplace: Almada, Portugal
Portuguese former footballer Luís Figo has had successful stints with Barcelona, Real Madrid, and Inter Milan. He made a La Liga record with 106 assists, the second-highest in the league. He participated in two World Cups for Portugal and was named the 2001 FIFA World Player of the Year.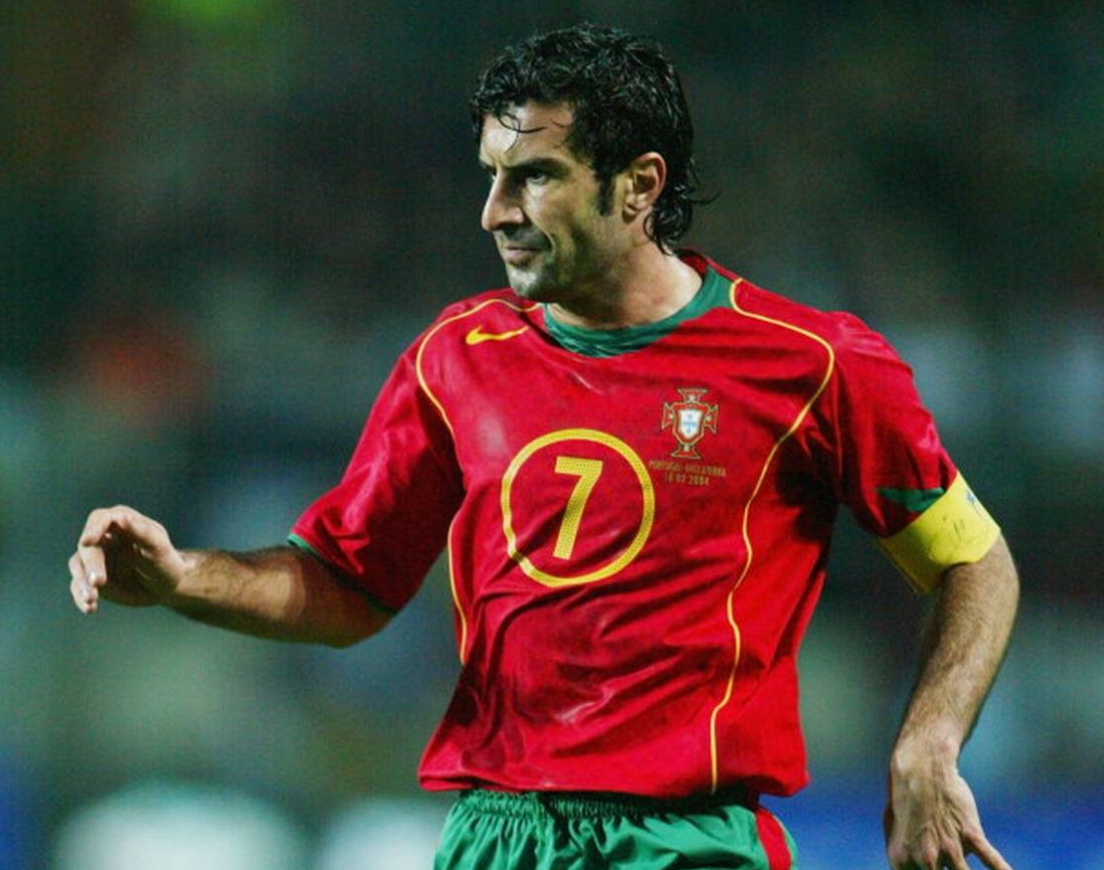 Famous As: Association football player
Birthdate: September 26, 1983
Sun Sign: Libra
Birthplace: Lisbon