Club America was born on October 12, 1916 and from its beginnings they wore yellow and blue as its colors. Love it or hate it, the team Aguilas Del America have forged their legend with great times and championships full of spectacular football and unforgettable moments. It is the most winning team in Mexican Soccer with 13 League Titles (one more than its staunch rival, Chivas).For the new season, Nike and Aguilas America released a wide selection of aguilas del america new jersey at this Club America store.

Club de Futbol América (América for short) is a professional football club located in Mexico City, Mexico, and is one of the most popular and successful football clubs in Mexico. The team's nickname is the Las Águilas. Established in 1916, Club América competes in Mexico Liga MX, the top professional league in the country. The game between Club America and another powerhouse, Chivas de Guadalajara, is considered the most important derby in Mexico. The competitions between them is called El Súper Clásico. Club America mainly uses yellow and blue as the main colors of the club, which can be seen on both of its home and away jersey.
America's recognition is as high as the likes of Los Angeles Lakers (basketball), the New York Yankees (baseball), and top European clubs such as Barcelona and Real Madrid. You know this is Club America when you see the yellow jersey. Their brand has expanded and become one of the largest iconic clubs in the Americas. Club America is not only good at building championship teams but also known for developing young and exciting Mexican players.
★Domestic competition
12 league titles
a joint-record 5 Coppa Mexico cups
5 Coppa de Campenes cups
★International competition
7 CONCACAF Champions Cups/Champions League trophies
2 Copa America trophies
1 CONCACAF Copa del Giant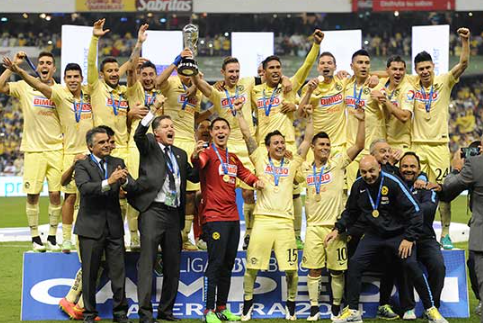 Club América play their home games at Aztec Stadium, the largest stadium in Mexico and Latin America and the third-largest football association-only stadium in the world. The Aztec Stadium was built in the 1960s and served as Mexico's flagship venue for the 1970 World Cup.
It took 4 years to build Aztec Stadium after the architect Pedro Ramírez Vázquez's careful study of the most famous European stadium of the time. During the 1970 World Cup, it hosted a total of 10 matches, including the semi-finals and the final between Brazil and Italy (4-1). Besides, the World Cup finals were held here in 1986 and 2014, and it is the only stadium that has hosted two World Cup finals.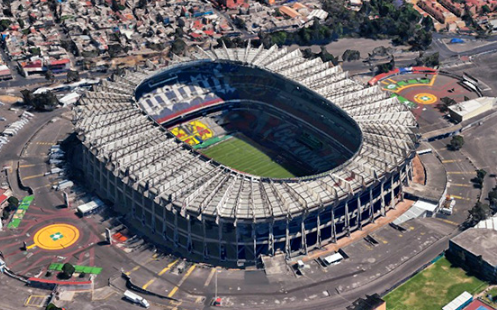 Speaking of safety measures, the capacity was restored from 115,000 in 1986 to about 100,000 in the 2000s. In 2016, the stadium also underwent extensive renovations, adding VIP facilities and reducing the capacity to 84,000 seats.
The stadium is also a regular venue for the Mexican national team and was home to Necaxa for many years before they moved to Agua Calientes.
Alejandro Zendejas
Alejandro Zendejas, born on February 7, 1998 in Juarez, Mexico, is a dual Mexican and American football player who plays as a midfielder on the field. He played for Dallas Football Club and is currently playing at American Football Club.