Kylian Mbappe
Kylian Mbappe, born on 20 December 1998 in Paris, is a French professional footballer widely famous for his excellent dribbling skills, quick feet, and explosive speed. Mbappé plays as a forward for Paris Saint-Germain FC (Ligue 1 club) and the France national team. Mbappé became the youngest French to score a goal in a 'World Cup.' He finished his 'World Cup' campaign with four goals for which he was honored with the 'FIFA World Cup Best Young Player Award.' Former player Arsène Wenger has described him as a 'huge football talent.' He is often compared with the likes of Thiery Henry, Pele, and even Ronaldo because of his outstanding performance, skills, and talent on the field of play.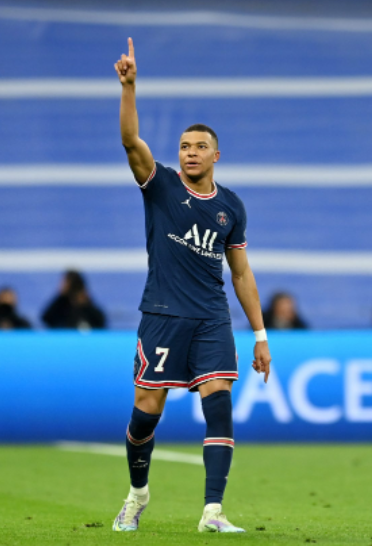 Career
At the age of 14, he traveled to London after an invite from Chelsea. He played for the youth team against Chariton Athletic. In 2017, Kylie became the youngest player at 18 to score a Ligue 1 Hat-trick in his winning match against Metz. In August 2017, Paris Saint-Germain signed Mbappé on loan at a fee rumored as €145 million-plus €35 million in add-ons. He scored his 10th Champion League goal and became the youngest player to reach that mark at the age of 18 years. In 2019, Kylian score a hat-trick in a win against Monaco. His team concluded the team as Ligue 1 championship. In December 2021, Mbappé scored twice against AS Monaco in Ligue 1 to reach a century of league goals for PSG. As for the France national team, Kylian made his debut in the France squad at the 2018 FIFA World Cup qualification. He scored his first FIFA goal on 30th June 2018. During the same tournament, he also became the youngest player from France to score at a World Cup and the second teenager after Pelé to make a goal in a World Cup final. He was also honored with the Ligue 1 Player In 2019, his team grabbed the title at the 2019 Trophees de champions.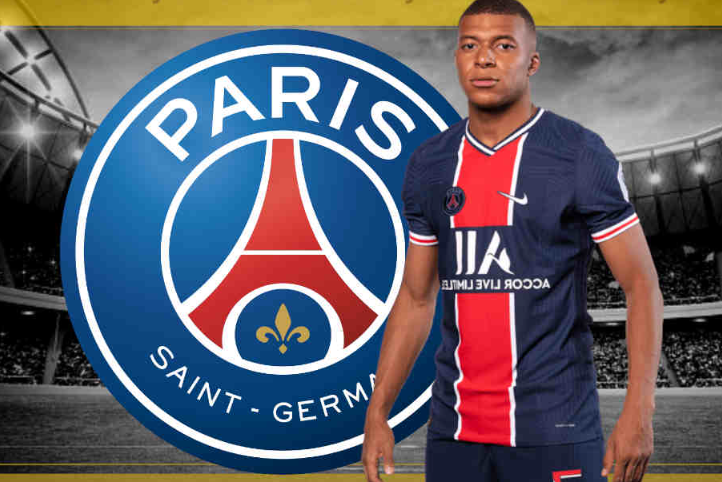 Basic information
Birth Date: December 20, 1998(23 years old)
Birth Place: Paris, France
Height: 1.78 m (5'10")
Weight: 73 kg
Girlfriend: Alicia Aylies
Current club: Paris Saint-Germain
Position: Forward
Jersey number: 7
Lifestyle
As a generous and kind player, he often donates his earnings to charity. When he received an estimated $500,000 for helping France win the coveted World Cup tournament in the summer, rather than pocketing the cash, he donated it all to a charity that offers sporting opportunities to children who are hospitalized or have disabilities. Secondly, On 28 January 2019, Mbappé donated $34,000 (around £26,000) to finance a private search mission to find football player Emiliano Sala, whose aircraft had gone missing a week earlier.
Hottest jerseys recommended by fans of Bestsoccerstore
This PSG soccer jersey 2021/22 is inspired by the club's iconic colors, blue with partially white and red. That's why this PSG home jersey is mainly blue with red and white stripes on the cuffs and neckline. The flying man logo is on the right chest of this jersey, in pure white. The Paris Saint-Germain badge stays on the left chest, in 3 colors, white, blue, and red. The sponsor's white logo is highlighted in the center of the jersey. This PSG home shirt takes its idea from Paris's basketball jersey, especially the cuffs and necklines design. Therefore, it can be said that this is not only a football jersey but also a cultural exchange between East and West, which embodies the inclusive concept advocated by Paris Saint-Germain. Why do we highly recommend this PSG home jersey? This one is well sold at Bestsoccerstore and we receive high interactions from our fans on social media. It's definitely worth buying.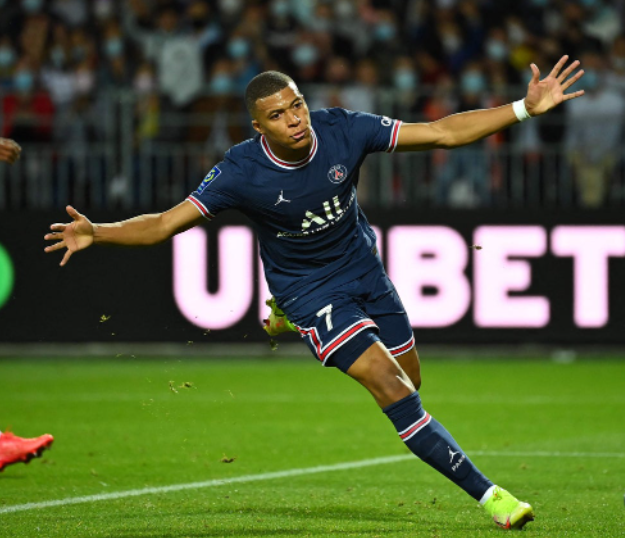 France Soccer Jersey Home 2020
The France soccer jersey is predominately blue with a simple round neck design, which is very comfortable for sports and leisurewear. The motto of the French Republic - Liberté, Égalité, and Fraternité - is displayed on the inside collar of the France jersey 2021, reflecting a sense of pride from the heart. The two different shades of dark blue stripes on the France soccer jersey are arranged in an orderly manner. At the same time, a red strip is added to the front chest, which proudly crosses the chest to symbolize the brotherhood. This 2020 France home jersey is a modern reinterpretation of the iconic 1998 original, which in itself was already a tribute to the 1984 Euro shirt.