Kai Havertz
Kai Lukas Havertz, commonly known as Kai Havertz is a German professional footballer who plays as a winger or an attacking midfielder for the Germany national football team and the Premier League club Chelsea FC. Born into a middle-class family on 11 June 1999 in Aachen, Germany, Kai Havertz started his youth career for Alemannia Mariadorf in 2003 at the age of 4 where his grandfather Richard was the chairman of this club.
Professional life
Havertz made his senior debut with the club Bayer Leverkusen in 2016. In April of 2018, at the age of 18 years and 307 days, Kai reached 50 Bundesliga appearances becoming the youngest player ever, overtaking Timo Werner, who previously held the record. Because of his fantastic performance, on 4 September 2020, Havertz signed a five-year contract with Premier League club Chelsea for £71 million, becoming Chelsea's second most expensive signing after Kepa Arrizabalaga. Havertz scored his first career hat-trick and his first Chelsea goals in a 6–0 win over Barnsley in the third round of the EFL Cup on 23 September. He scored the only goal of the game in the 2021 UEFA Champions League Final. Chelsea beat Manchester City to win the UEFA Champions League for the second time in the club's history, as this was his first goal in the competition. On 11 August 2021, Havertz won the UEFA Super Cup with Chelsea, beating Villarreal in the final.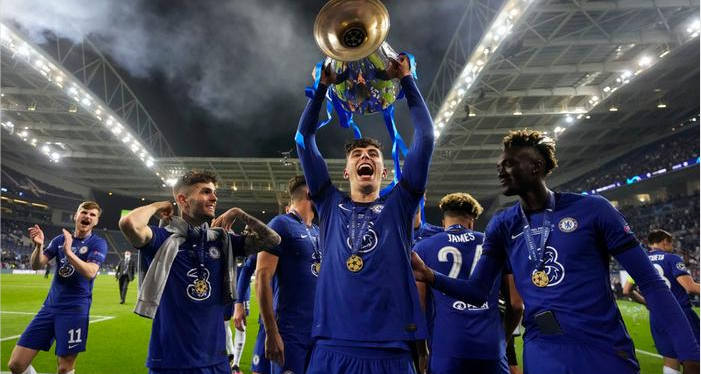 On 11 November 2014, Havertz made his debut for the Germany national under-16 team as a substitute for Tom Baack. He helped Germany to win the match 3–1 against the Czech Republic. Havertz was part of the German squad for the 2016 UEFA European Under-17 Championship, 17 Championship, and U-19 team. In his third appearance for the under-19 team, Havertz scored four goals in a 5–1 win against Belarus which later made him captain of the under-19 squad. on August 29, 2018, Germany head coach Joachim Low included him in the roster for the UEFA Nations League. He scored Germany's third goal in the 51st minute in a 4–2 win over Portugal at the UEFA Euro 2020 in 2021.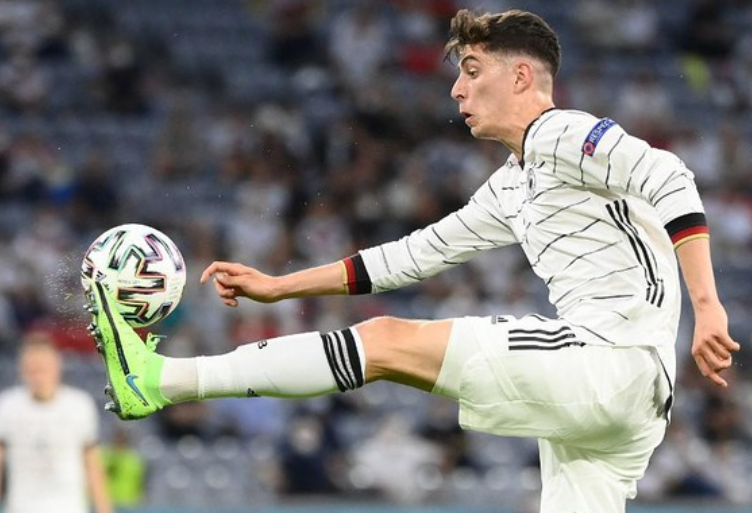 Personal life
Kai Havertz's mother works as a lawyer, and his father was an amateur football player and, at present, works as a policeman.

Kai Havertz is a German national of white ethnicity who traces his ancestry roots to the village of Mariadorf, north of Aachen.

Havertz and his girlfriend Sophia Weber have a dog – a golden retriever named Baloo – in London together.
Hottest jerseys recommended by Bestsoccerstore fans
As any fan knows, a football team's jersey is more than just a piece of clothing. It's a symbol of pride and allegiance, and it has the power to evoke strong emotions. For Chelsea supporters, the Chelsea soccer home jersey for the 2021/22 season is sure to be a popular choice. The striking design features a V-neck with yellow stripes on both sides, and the brighter blues are supplemented by side strips and an embroidered Swoosh logo. The zigzag patterns that decorate one-third of the shirt are also continued on the shorts, and the white socks are decorated with bright yellow and blue borders. With its chequerboard design, the Chelsea home jersey is sure to make a bold statement on the pitch. And with the club's rich history and passionate fans, it's sure to be a popular choice for many years to come.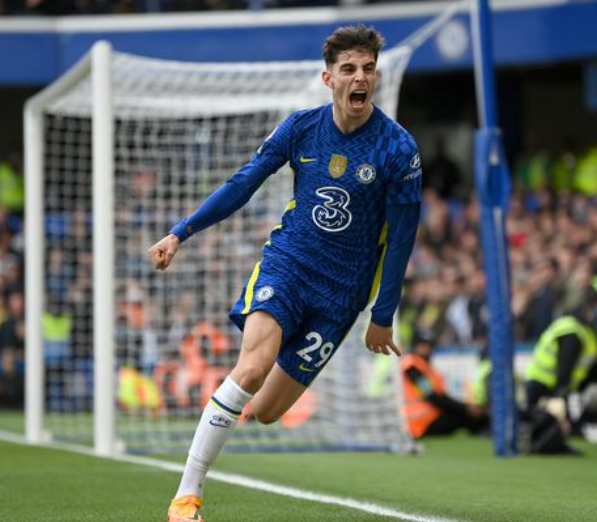 The German national team is one of the most successful in the world, with four World Cup wins to their name. They are also known for the Germany iconic home soccer jersey, which features a black and white striped shirt with red shorts. The new Germany home kit for 2020 continues this classic design, but with some subtle changes that bring a fresh look to the team's strip. The most notable change is the addition of black cuffs with red and yellow stripes, which are a nod to the German flag. Additionally, the German Football Association badge on the chest of the shirt now includes four black stars underneath the collar, symbolizing the team's World Cup triumphs. These small but significant changes will ensure that the German national team looks as strong as ever when they take to the pitch in 2020.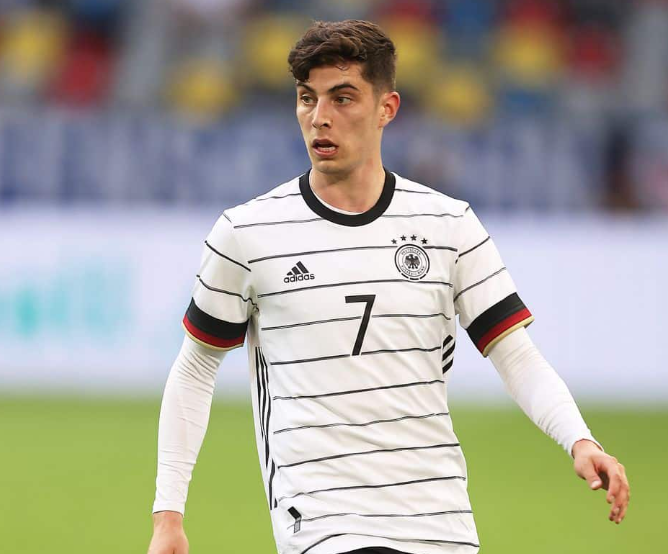 With his jersey number 29, Kai Havertz is already becoming a popular figure among Chelsea fans, who are excited to see what he will achieve in the years to come. There is no doubt that Kai Havertz is a very talented footballer with a bright future ahead of him. Support Havertz and custom one of Chelsea soccer jerseys or Germany home jerseys to show your pride for his team.