Hirving Lozano
Hirving Lozano who is best known by the nickname; "Chucky", is a Mexican professional footballer who currently plays as a winger for Napoli, as well as the Mexico national team. A right-footed player, he is known for playing on the left side for the majority of the time on the field. A talented classic inverted winger possessing great power in his right foot, he has often proved himself dangerous for the opponent defense while shooting after cutting in from the left-hand side.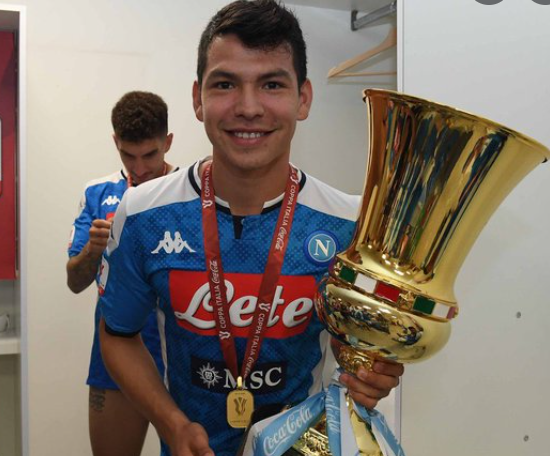 Professional life
Born on 30 July 1995, in a football lovers' family, Hirving Lozano showed interest in football from a young age. Hirving Lozano joined the youth team of Mexican professional football team C.F. Pachuca in 2009. He signed a six-year contract till 2023 with Dutch club PSV Eindhoven. He started for PSV on his Eredivisie debut against AZ Alkmaar on August 12, 2017, in which he scored a goal in the team's 3-2 win and received a standing ovation from fans on his 84-minute substitution. In another match against NAC Breda, Hirving Lozano scored again to secure a 2-0 win for PSV against Roda JC. In 2019, Lozano signed for Napoli for a reported €42 million, making him the most expensive Mexican player of all time.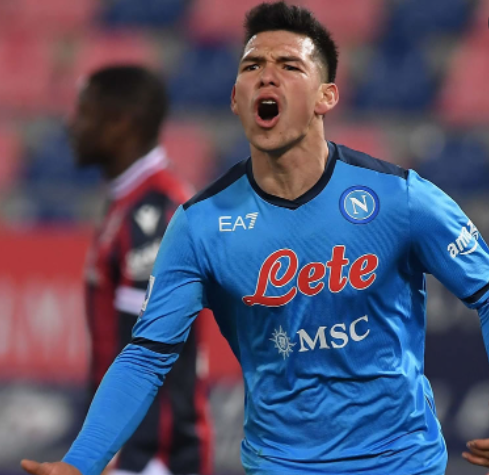 Playing for the Mexican national U-20 team, Hirving Lozano participated in the 2015 CONCACAF U-20 Championship, in which he scored a brace and assisted in four more goals in the team's first game against Cuba. He represented Mexico at the 2017 FIFA Confederations Cup and 2018 FIFA World Cup.
Personal life
Hirving Lozano got his nickname from the doll named Chucky of the 'Child's Play' horror film series. He used to hide the doll under the bed on road trips to scare his teammates by randomly jumping on them with a Chucky look.

Hirving Lozano's family has its roots in white-Mexican ethnicity of Spanish descent. Loving football has been a trademark in the Lozano family right from the early days.

Lozano married his girlfriend Ana Obregón in 2014, whom he met while playing for Pachuca. The pair have two children; a daughter born in 2014, and a son born in 2017.
Hottest jerseys recommended by Bestsoccerstore fans
To commemorate the one-year anniversary of Diego Maradona's death, Napoli Football Club collaborated with sponsor EA7 to launch a special jersey. The jersey, which features Maradona's portrait and fingerprints, was worn by the team as they took to the field. This tribute is a testament to the legendary Argentine star's impact on the world of football. As Napoli hopes to pass on Maradona's spirit to the younger generation, this Napoli Soccer Jersey is a fitting way to honor his memory.
The new Napoli Maradona jersey is dominated by navy blue, with sky blue trim on the neckline, shoulders, and sleeves, and the lower part of the front is decorated with a large size Diego Armando Maradona (Diego Armando Maradona) portrait.
The Mexico home jersey 2021 is in Mexican pink (Rosa Mexicano). This unique color is the color that truly represents the Mexicans and proudly presents this bold new image to fans throughout Mexico. The design of the Adidas Mexico soccer jerseys is inspired by the traditional textile art of Mexico, which makes Mexico a country full of fashion and art. Wearing Mexican pink can truly represent the richness of Mexican culture and the joy of the Mexican people. Mexican pink is reflected in traditional celebrations, food, architectural works of famous artists, streets, murals, and even the soul of Mexico. It is a color that expresses Mexican national identity in a very special way. In addition, it has been said that Mexican pink inspires feelings of happiness, love, and warmth. These are all qualities that the Mexican people possess and that make them unique in the world. Whether you are a fan of soccer or not, when you see the Mexico home jersey 2021 in Mexican pink, you will be able to appreciate the beauty of this country and its people.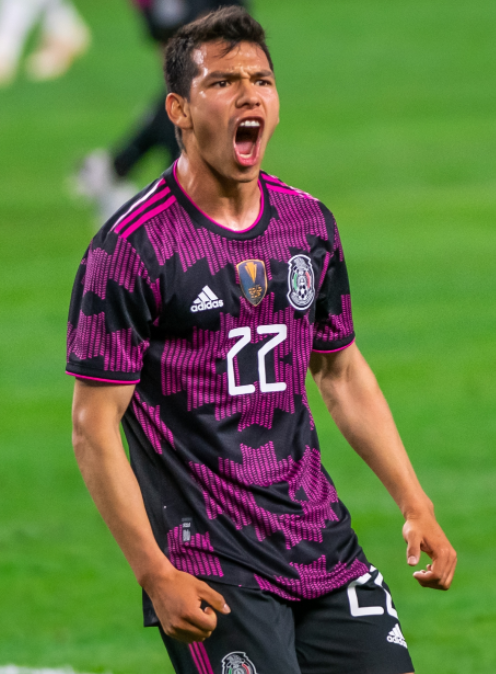 Order your Hirving Lozano jersey today, and show your support for one of the game's brightest young stars.